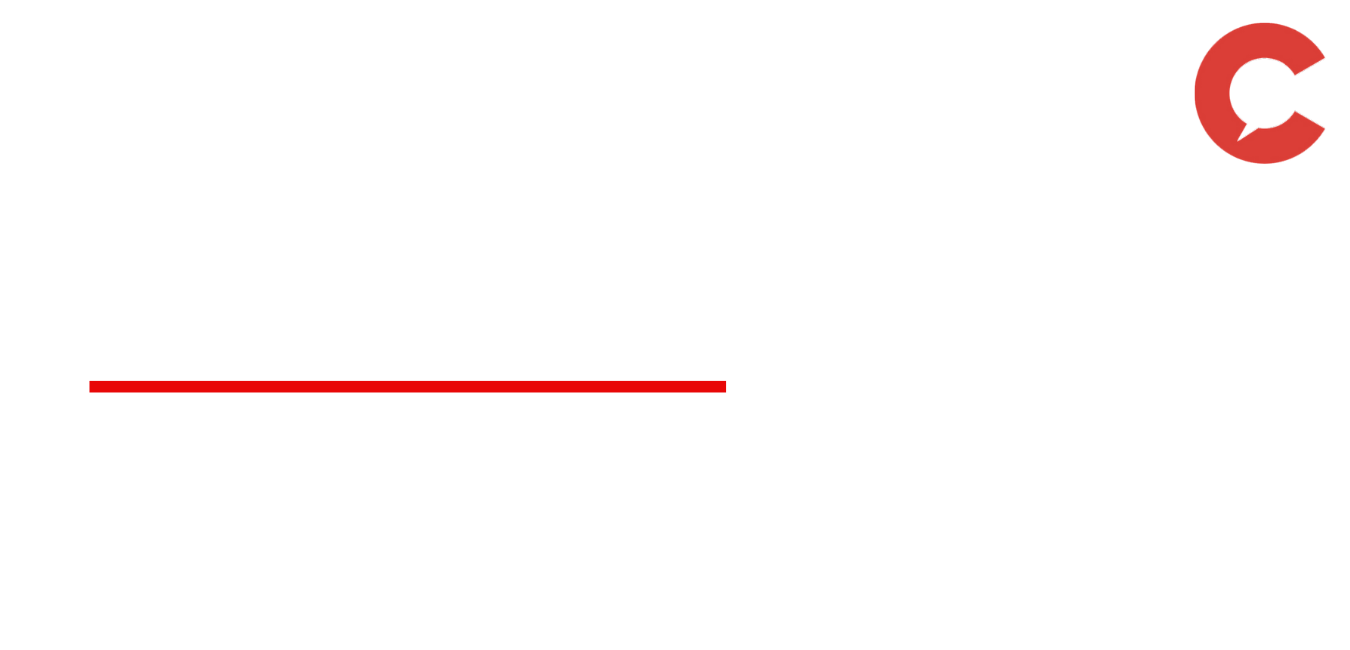 Announcing: 2020 Culturati Fellowship
By Janice Omadeke, Founder and CEO, The Mentor Method and 2019 Culturati Fellow
Culturati is a thriving community of more than 250 CEOs and executives, focused on building high-performing corporate cultures. Culturati has grown significantly in the last year, hosting regional events in LA, SF, NY, Columbus, Houston, Dallas, and Atlanta. We published our first book last year and have started commissioning academic research, too. Our digital magazine, Culturati: Magazine can be found at medium.com/culturati.
With this growth, the Culturati board selects rising leaders to participate as a Culturati Fellow. The Fellowship is a unique opportunity to shape the way corporations and communities approach the culture conversation. As a Fellow, I can say that this opportunity has been rewarding professionally and socially. I'm closer to my Fellowship class and can see our contributions to Culturati making a positive impact on the 2020 Summit (don't forget to register!).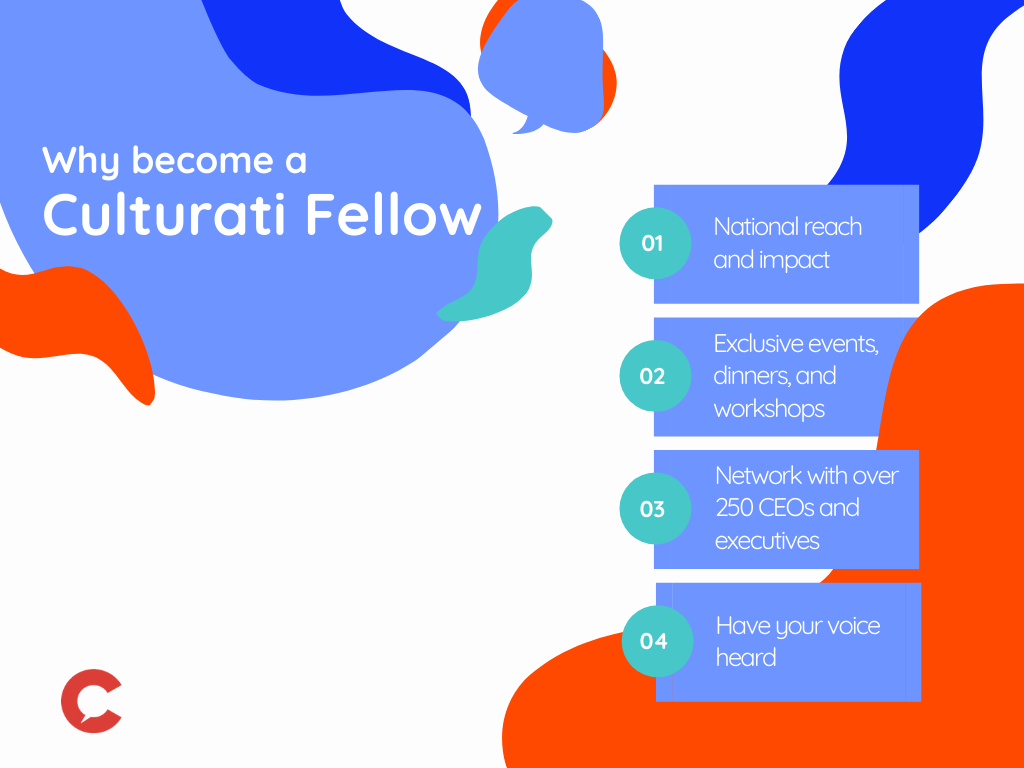 What it means to be a Fellow:
Representatives of Culturati's values: innovative leaders, subject-matter experts, inclusive, advocates for transforming workplace cultures.
Dinners & meetings with Fellows and leaders in the Austin community.
Work together on two case studies on a topic related to culture. Fellows interview leaders, gather data and release a report on our findings on the topic.
Time commitment: 5 hours/month (1–2 years).
Benefits of being a Fellow:
Potential to collaborate with & learn from exemplary corporate leaders in Austin and around the country.
Member of a unique and prestigious cohort.
Includes registration as a Culturati member and to all Culturati events.
Roles and Responsibilities:
Four articles/year on topics relevant to Culturati audience. Articles are published in Culturati: Magazine.
Recruit Fellow applications.
Attendee recruitment.
Member of Culturati programming committee — assist in the programming of our annual Summit.
Attend at least one Culturati Dinner leading up to the conference.
A member of the Culturati speakers bureau.
Lead discussions and/or keynote monthly/quarterly Culturati meetups/dinners.
Criteria to be a Fellow:
1. Active in the Austin community
Well-respected by peers and leaders.
Advocate for organizations and individuals creating change in Austin.
Want to join committees and teams outside of their current place of employment.
2. Work-related to culture
Starting, running businesses.
Founder/CEO or working in HR, communications, DEI, operations.
Created or has a leadership role in a culture-related organization (Ex: Board member for Boss Babes ATX, or Founder of Black Women Talk Tech).
Workplace culture development and/or consulting experience.
3. Personality aligns with Culturati values
Social.
Professional.
Able to speak about culture and build relationships.
4. Additional Criteria
Industry agnostic.
Passionate about organizational culture and workplace performance.
Experience leading teams and shaping culture.
Strong writing and analytical skills.
2019 Culturati Fellows
Savannah Barker, Director of Strategic Programs, Notley Ventures
Janice Omadeke, Founder & CEO, The Mentor Method
Leo Ramirez, CEO & Co-Founder, Encast
Matt Wood, Accounting & Finance Consultant, vcfo