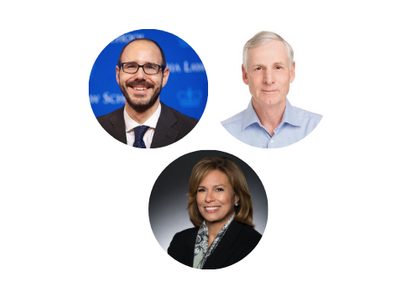 After the Business Case – Fostering a Board Culture of Inclusion and Equity
April 8, 2021 10:50am
Marcel Bucsescu, Director of Credentialing and Strategic Content, NACD
Bill Bock, Independent Board Director; Silicon Labs, SailPoint, and SolarWinds
Matrice Ellis-Kirk, Senior Member, Board Recruiting and Chief Executive Officers Practices, RSR Partners
Description:
The business case for diverse and inclusive boards of directors has been made. Pressure from investors, legislators and the public has only increased. Boards will need to respond differently than they have in the past. The question is how boards should approach board diversity and inclusion to most effectively engage new diverse board talent and to realize the full opportunity that diversity promises.
Takeaways:
Strategies and tactics that every director can utilize to advance board diversity & inclusion.
New perspectives on board culture that put inclusion at the core of the board's strategy.
Understanding why an inclusive board is critical to the success of all board diversity efforts.